Helping Aplite promote the dream SOBO life through social media
Classic homes with a modern heart, world-class amenities, and surrounded by the richness of the heritage and culture of South Mumbai, is what Greenstone Heritage is all about.

Greenstone Heritage – Aplite Group's newest project – is nothing short of an iconic landmark situated at the heart of one of India's most luxurious cities – South Mumbai. The homes of Greenstone Heritage perfectly reflect the elevated and affluent lifestyle of the people in South Mumbai.
Known popularly as the 'New York of India', South Mumbai is a property paradise and one of the most developed parts of Mumbai city.

For their project Greenstone Heritage, team Aplite wanted to target the audiences that had the ability and willingness, to spend what it takes, to own their dream home in South Mumbai.  

We hence had to curate this custom target audience pool from scratch to ensure conversions on marketing efforts.

Maintaining a brand persona on digital portals that reflected the class and richness of Greenstone Heritage was crucial.

We had to cultivate intrigue and want within the target audience across digital mediums to ultimately drive sales.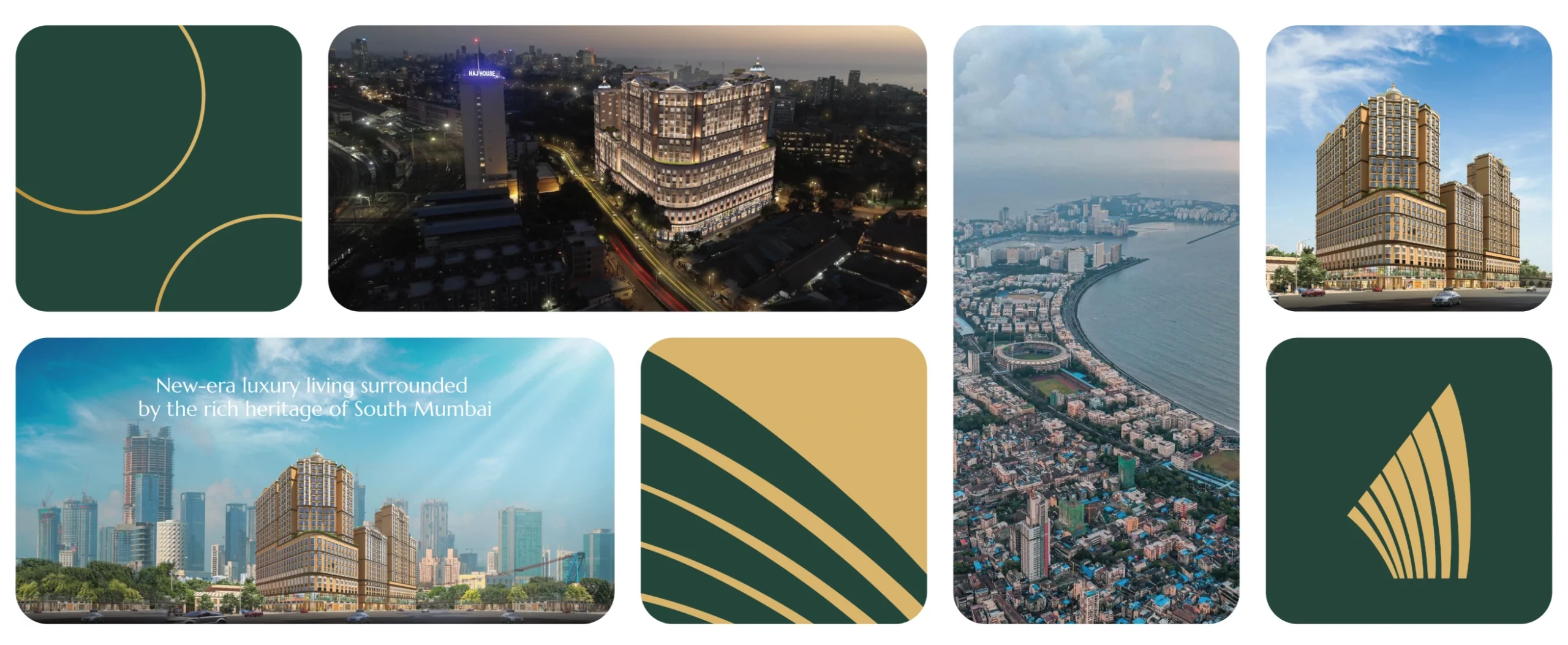 We refined and restructured the brand's Social Media presence by modifying and tweaking  various design, communication, and tonal elements.

We strategized a marketing plan with month-on-month campaigning, and targeted themes that would resonate with the cosmopolitan and high-end audience the brand wanted to cater to. 

For Instagram and Facebook, we utilized a best-performing mix of various content types (posts, reels, stories, GIFs, etc.) in order to expand brand reach. 

We ideated out of the box performance marketing campaigns and ads to address the correct regional and global audiences.

By using A/B testing in performance marketing campaigns we found the right target audience group that was most likely to convert.

We created digital and promotional collaterals for the brand's promotional appearances at Global Expos.
Increased social media impressions and reach by 3x in just 4 months.

Exponentially improved CTR on performance marketing ads and campaigns.

Amplified conversions by crafting appealing and intriguing social media and performance marketing campaigns for the right target audiences.
The long barrow was built on land previously inhabited in the Mesolithic period. It consisted of a sub-rectangular earthen tumulus, estimated to have been 15 metres (50 feet) in length, with a chamber built from sarsen megaliths on its eastern end. Both inhumed and cremated human remains were placed within this chamber during the Neolithic period, representing at least nine or ten individuals.
Khadija Abidin
founder at darwinbox
It's your time to take-off!